COVID-19 Update: Our Restaurant is Now Open
We are happy to announce that our restaurant is now open! However, we will be running a limited service and adhering to the Governments guidance on social distancing.
Food is available to order at the following times:
Breakfast - 6am - 10.30am
Lunch/Daytime - 11.30am – 5.30pm
Dinner menu - 4pm - 9.30pm
All food menus are samples and items are subject to change
Room service is available to order outside of these hours. Please ask a member of staff for more details.
Please click here to for more information on our COVID-19 safety procedures
Breakfast on us
After a great night's sleep and a refreshing power shower, nothing beats a tasty hot breakfast at the Holiday Inn Express London Stansted.
Light Breakfast 4.00am-6.00am
Consisting of Fruit (bananas, apples, mandarins) natural yoghurt, toast,
cereals and porridge. Croissants, chocolate & blueberry muffins. Fruit
compote, butter, marmalade, selection of preserves, Nutella and Marmite.
Tea, coffee, chocolate and fruit juices.
Breakfast 6.00am-10.00am
Including all of the above plus sausages, scrambled eggs, baked beans and
bacon with a floured bap.
What a great way to start the day!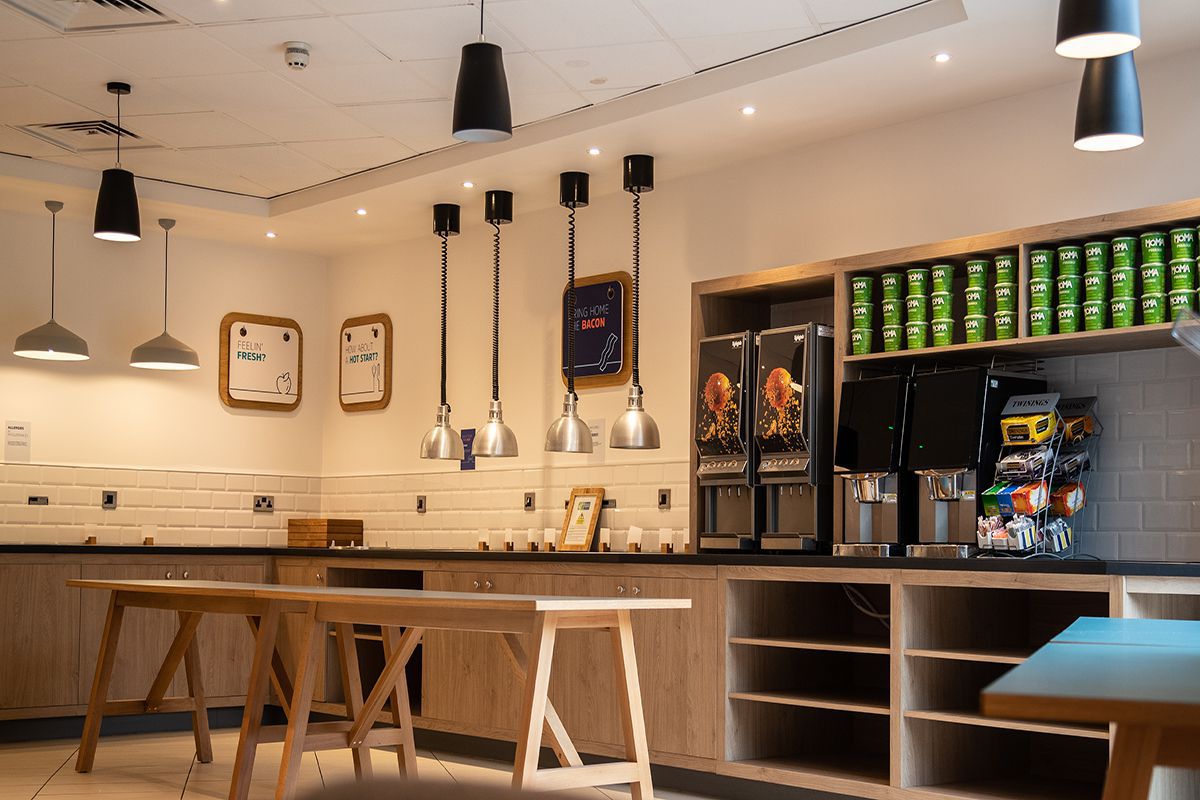 Dine with us
The Holiday Inn Express London Stansted has undergone a full refurbishment that now includes a fantastic new menu.
Our restaurant is open to the public and hotel guests from 6pm - 10pm daily.
For the most important meal of the day - Breakfast, every guest can enjoy a breakfast, available daily with continental options available from 4.00am and hot options served from 6:00am till 10.00am.